THE HOTEL FOR CYCLISTS IN BARCELONA
The Hotel Atenea Port is an excellent option for fans of bicycle touring

Starting this year, we have outfitted the hotel to accommodate cyclists by creating a closed-off area exclusively for storing our guests' bikes, which can also be repaired or washed in the space provided for this purpose.
We also offer balanced and diverse menus for our athletes, since we have been working from the start with teams of swimmers, football players and other types of athletes.
EVERYTHING YOU NEED
Safe area to store your bike
Work area to fix and maintain your bike
Tools for working on your bike
Work benches
Air pump for tries
Lubricants and degreaser for chains
Washing area with pressurized ater sprayer
ALL THE SERVICES
At the Hotel Atenea Port we've thought of everything you need to keep practicing your favorite sport while you're away from home.

We have an area where you can safely store your bike, a complete workshop so you can do repair or maintenance work, a space set up for you to clean your bike... everything you need when traveling with your bike, whether you're by yourself, with family, friends or on a professional team.

The area of Mataró, Costa Barcelona –Maresme in general, and the area around the hotel in particular, is perfect for practicing duathlons and triathlons, since the Hotel Atenea Port is located next to Mataró beach, five minutes away from the prestigious Club Natació Mataró, whose facilities include an Olympic-size 50x25 meter outdoor and heated pool.

Located in the port of Mataró, only 30 minutes away from downtown Barcelona and very close to fantastic inland cycling routes.
Routes that we advise you.
We have prepared a set of routes so you can download them using the following PDF's
Mataró - Montseny - Mataró
171 km | 2.400mtrs |
Mataró - Montseny - Mataró
149 km | 2.700mtrs |
Mataró - Caldes de Montbui - Mataró
120 km | 1.700mtrs |
Mataró - Mollet - Sant Celoni - Mataró
120 km | 1.380mtrs |
Mataró - Cardadeu - Arenys de Munt - Mataró
92 km | 1.050mtrs |
Mataró - Masnou - Cardadeu - Mataró
74 km | 1.000mtrs |
Mataró - Sant Iscle - Blanes - Mataró
82 km | 630mtrs |
Mataró - Cardadeu - Mataró
62 km | 860mtrs |
Mataró - Cardadeu - Mataró
62 km | 720mtrs |
Some routes in GPX format...
* At the reception desk you will find all the information on possible routes, and on the tools and spare parts we offer, and you can get answers to any other questions you might have.
And much more...
We also have a wellness center and spa, perfect for relaxing after a day of riding, and you can also enjoy our outdoor pool, as well as the balanced and healthy cuisine
in the hotel's Nuus Restaurant.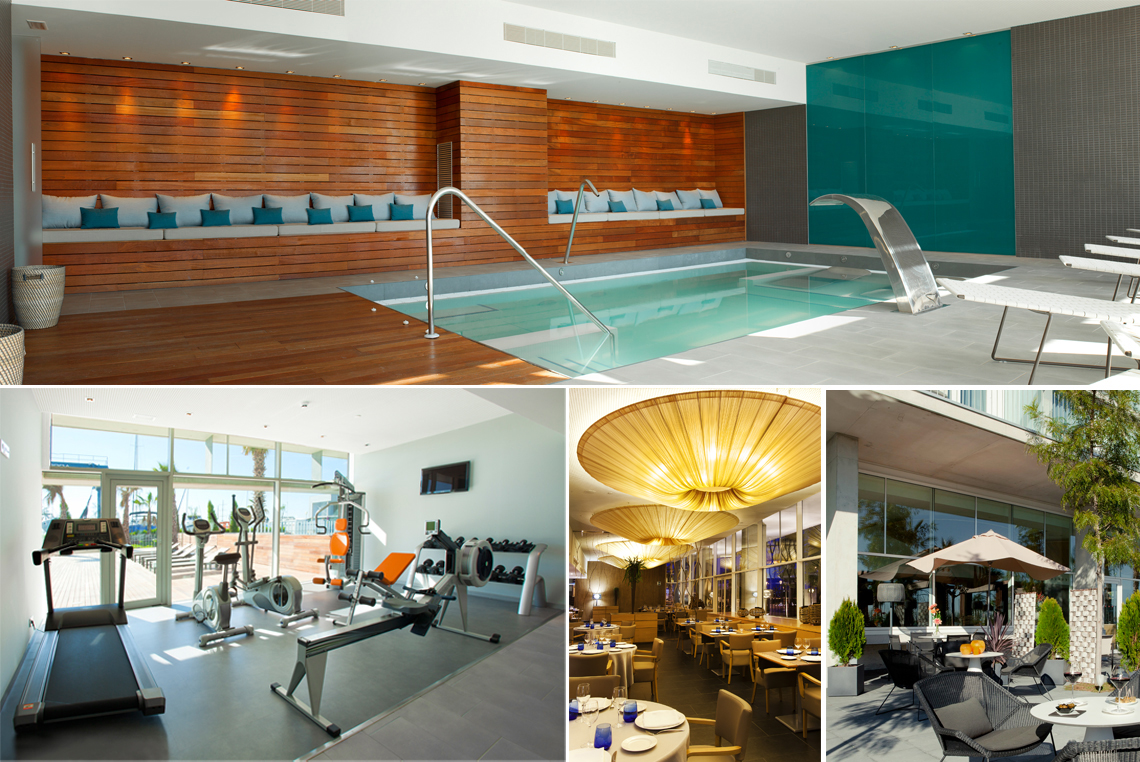 Hotel approved for cyclists by: